Locksmith service in Fuengirola and other nearby locations, fast and economical service. If you are in an emergency you can call 641 527 152 or send us a whatsapp and we will come as soon as possible.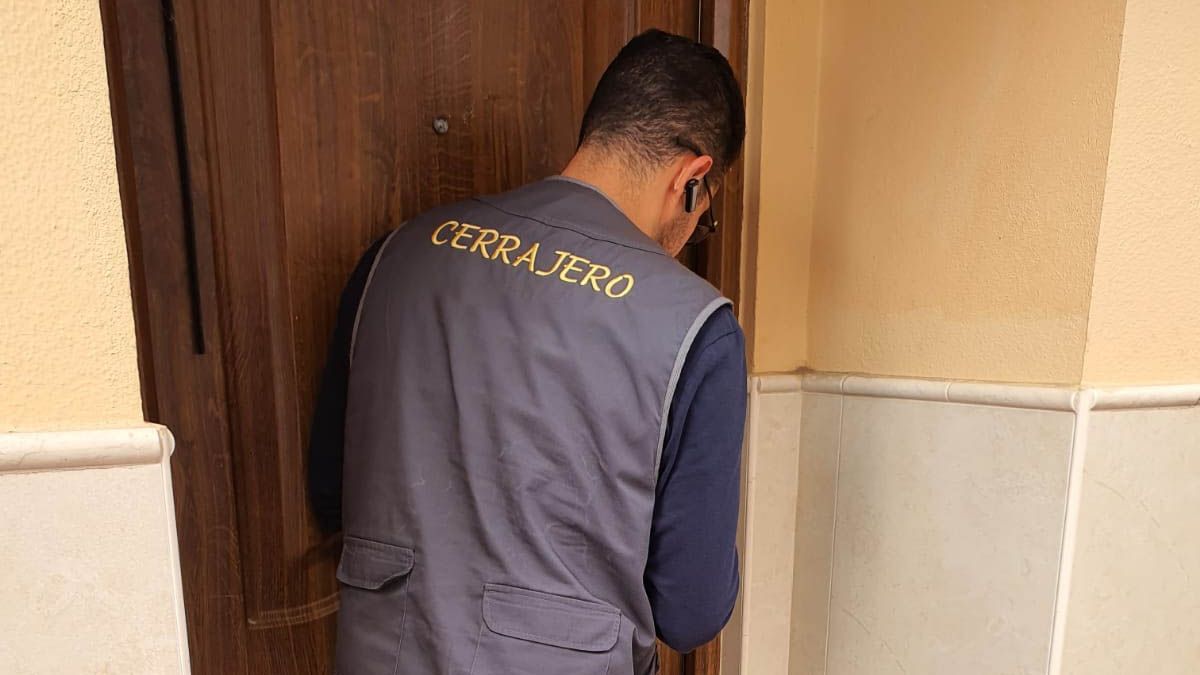 You need an urgent locksmith in Fuengirola
Just like a crane, locksmiths are often called for services that require a certain degree of urgency. Keys that have been left inside the house or in the lock from the inside, locks that have gone wrong and have ended up jammed, keys that have been broken inside the lock, locks forced by theft or vandalism, and so on and so forth.
We have extensive experience in all types of incidents, we are sure we can help you.
If you are wondering where there is a locksmith near me, in Fuengirola Cerrajero la Paz can help you. We are available every day of the year, including holidays, because you never know when unforeseen events may occur.
Locksmith services in Fuengirola
Our company offers various locksmith services in Fuengirola and other nearby towns such as Mijas Costa or Benalmadena, the most prominent are:
Opening doors is one of the most demanded services. If you need to open a door in a home, community, business or parked vehicle in Fuengirola, we have the appropriate means for opening locks causing the least possible damage.
Changing locks and cylinders is another service that is in great demand and which we carry out very quickly. We replace locks and cylinders of all types, and we can install the most secure models on the market. Some clients ask us for very specific models that they have seen on Tiktok or other social networks. We will be happy to advise you and install the model you require.
Locksmith installations and repairs, such as electronic or automatic door locks, doors that do not close properly, gates and garage doors, broken hinges, etc.
Opening of safes, to recover your belongings or any valuables that have been trapped. We can help you unlock and open any type of safe, whether electronic or mechanical.
We provide service to individuals, homeowners' associations and businesses, for day-to-day incidents, emergencies in hotels or tourist homes, legal cases or evictions. Just call us or send us a whatsapp explaining your problem, we can give you an approximate budget and if you are satisfied we will come and solve the problem in the shortest possible time.
Estimate for door opening in Fuengirola
We work with total transparency, treating the client as we would like to be treated. We don't want the customer to have any unpleasant surprises, especially when it is an emergency that may be causing stress and burden, the last thing you want at that moment is to be faced with a large and unjustified bill.
If you want to know in advance how much you will be charged, call us and explain your problem. We will give you a quote for door opening or any other locksmith work you require in Fuengirola or the surrounding area.
We can open armoured doors, armoured doors or doors made of any other material. But of course, you will be asked for a document proving that you are the owner or have permission to gain access, or that you have a copy of the key if the lock is locked or damaged. This is a mere formality for security reasons, otherwise we could be committing a criminal offence.
We have very competitive prices, in line with the quality service we offer.
Open your car in Fuengirola
If you've lost your car keys or they've simply been locked inside and you don't want to break a window, call us and we'll help you. We open vehicles quickly and without breakages.
If you don't know how to open a car without keys, avoid the tricks in movies or certain tips you can find on the Internet, which could cause damage to your vehicle or make it difficult to open. Forcing windows or frames, inserting wires, etc. can have costly consequences.
The aim of our work is to open the car and leave it intact, as if nothing had happened, so that it can continue without having to go to the garage. As with unlocking doors, we will ask you for a document or authorisation that associates you with the vehicle, or a photograph next to the car if your documents were left inside.
Changing locks and cylinders
In Cerrajero la Paz we bet for quality and vanguard materials. We work with the best brands to offer the best performance and guarantees to our customers. Within the available budget we will always offer you the most secure lock and cylinder on the market.
We are professionals and we know perfectly well the techniques that burglars use to gain access to homes or businesses. Our recommendation is to install high security systems, locks with stainless steel bars for greater protection against drilling. Always choose anti-dumping and anti-picking locks, with a double clutch so that you can open from the outside without any problem even if the keys are left inside.
Opening of safes
The opening of safes is a less frequent service than the opening of doors, however there is not a week that goes by that we are not called from a house, a business or a hotel that has a safe in the rooms that needs a safe opening.
The most urgent situations are usually in businesses and hotels, because a large amount of money has been trapped or because a guest needs to retrieve his documents or other valuables that he kept in the safe.
We are professionals with extensive experience in this type of service. Sometimes it is sufficient to open the safe and perform minor maintenance (greasing, battery replacement, etc.), but in some cases it may also be necessary to repair or replace the safe.
In these cases, if you do not know the make and model, it is best to send us a photo of the safe. We will then be able to assess the problem we are facing and give you an estimate.