We present ourselves to any client as the best option if you are looking for a locksmith in Calahonda. We extend our services all over the Costa del Sol and work tirelessly to serve the people of Calahonda and its surroundings.
Call us if you need a locksmith in Calahonda. You won't find a more qualified professional than us in the whole town. We work with precision and speed.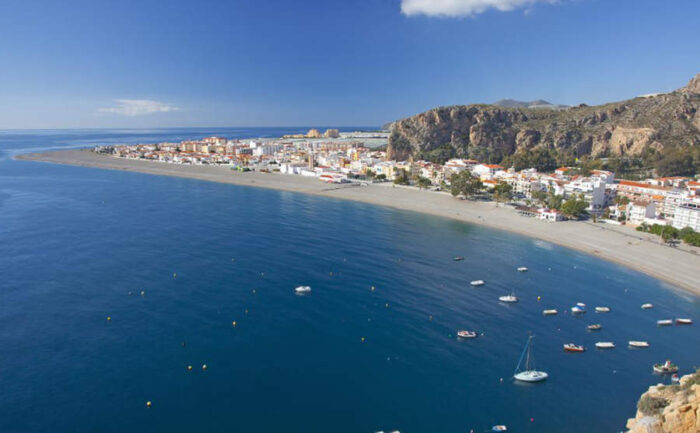 We will review the security of your home or business and give you a professional evaluation. If we believe your security can be improved we will give you a competitive price to match. I can offer you high quality locks of all shapes and sizes, including the well-known European profile locks for all types of doors.
CHEAP LOCKSMITH
Calahonda locksmiths are available for appointments, lock replacement and repair, and other locksmith services. Whether you want to change the locks on your home, upgrade the security of your locks or repair broken locks, we can advise you on the best and most cost effective solution.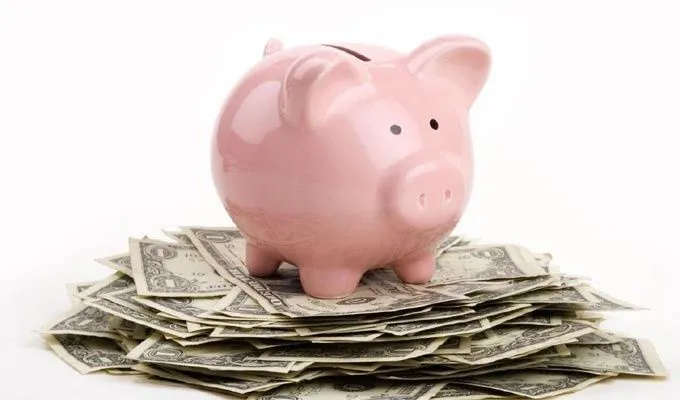 We consider our locksmith prices to be the cheapest and most affordable you can find in Calahonda.
We are reliable and cheap, and we dare to take on tasks that others would not know how to do, or would leave unfinished.
URGENT LOCKSMITH
As you can imagine, an emergency locksmith can see many different types of work every day. From burglaries to people staying out. Sometimes the problem is PVC doors and windows. From our experience we can say that we have seen it all.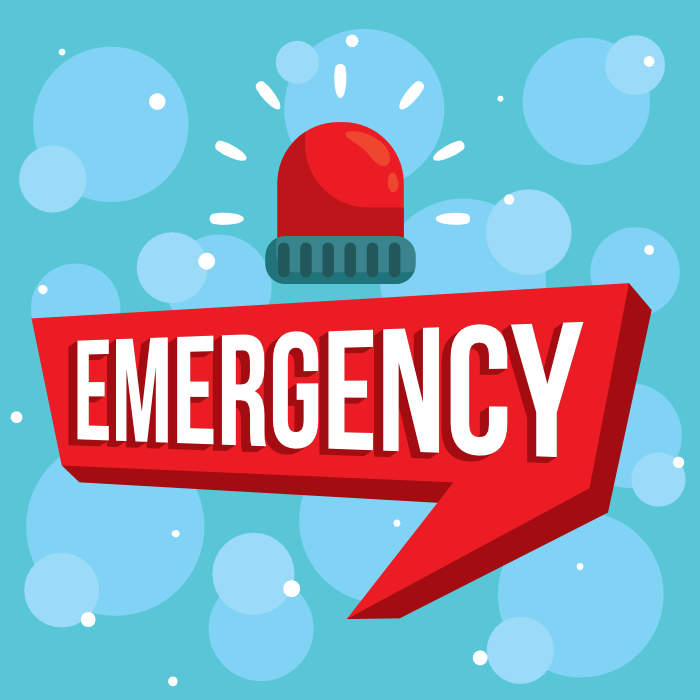 Whatever the problem is, we can help you. Most jobs are fixed during a visit, but if the lock is unusual or of a non-standard size, we will return after ordering the part within approximately 24 hours.
Don't worry, we will always keep your property safe if you need to order a part that we don't have in stock.
As a local company we pride ourselves on having a quick response time and only fitting the right lock on your home or business.
24 HOURS LOCKSMITH
We offer a 24-hour call service, every call is a priority and we can usually get to any call within a few minutes.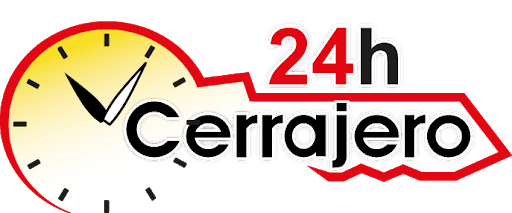 At Cerrajeros La Paz de Calahonda we are always ready and willing to help; no matter what time of day or night, we want to keep you and your family safe and secure.
With many years of experience we are well established emergency locksmiths in Calahonda. All our staff are fully trained and approved. We pride ourselves on our fast, reliable and courteous service, arriving on time when you need us.
DOOR OPENING
We dare to open any kind of lock you can imagine without damage. If you're unlucky enough to lose your keys, or you've been robbed, don't worry. As far as the doors of your house are concerned, you can be sure that with us, it is a problem that has a solution.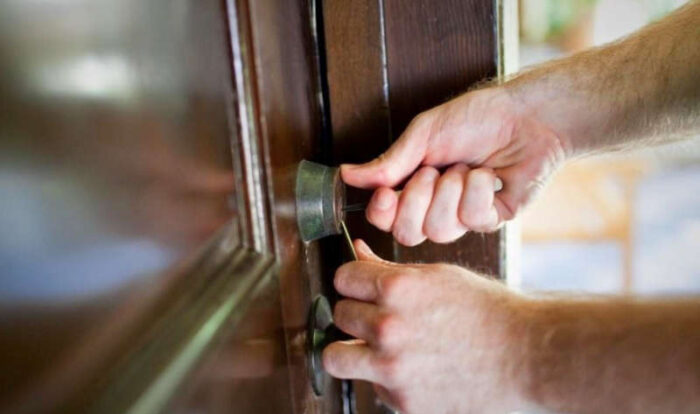 Have you forgotten your keys in the house, lost them, or had them stolen? Maybe your key broke while you were trying to open the door? Call Locksmiths La Paz and we'll be there in a few minutes. Our professional locksmith will make sure you can get into your house in the shortest time possible.
Call us if you need to open any door, with us you are in good hands. We also avoid unnecessary breakages.
LOCK CHANGES
Whether you have been locked out, need a new key for a lock on a newly purchased house, repair a security patio lock, or install combination keypad locks and other security features at your business, we are here to help.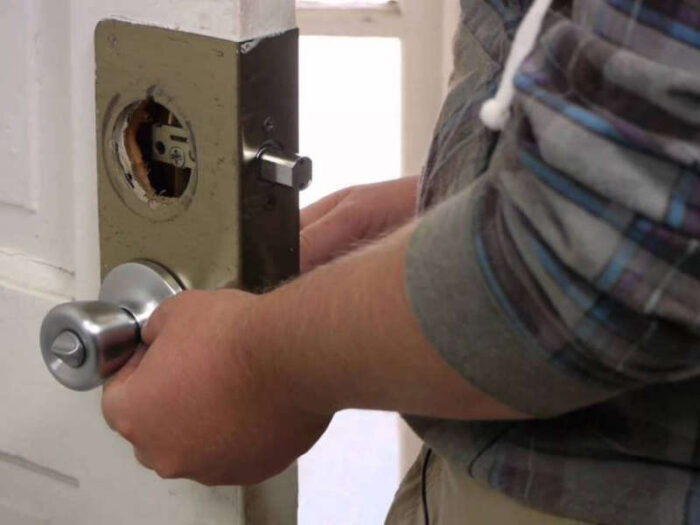 We try to stay ahead of the game with the latest technology, magnetic card entry systems and biometric entry systems.
We supply and assemble the main brands of locks, such as Fichet, the undisputed leader. We also supply and assemble all multipoint lock boxes for all doors of all types.
We stock the latest anti-theft cylinders that are shock, extraction or drilling resistant. We do damage repairs on all doors, including providing secure locks.
All our locks always open in front of you, the customer, and we even ask you to check that you are happy with any work done before payment is made.
If you are locked out of your home or business premises or have been robbed and need your locks changed, please do not hesitate to contact us at any time of the day or night
CYLINDER CHANGE
Cylinders are the most important part of any lock. It is also the most frequently attacked by thieves when entering a home. For these reasons we recommend having high quality bowler hats, this way the criminals will have much more difficult when wanting to enter a house or business.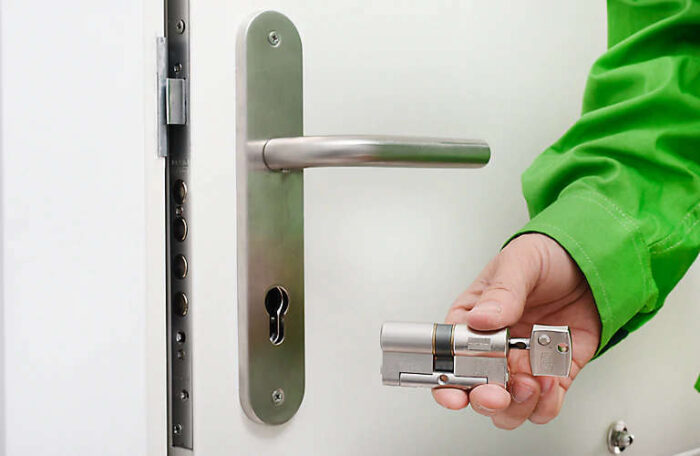 In Cerrajeros La Paz we advise you on the best options for your home or business. We have qualified workers who know what is best in each case. Do you need maximum security? Call us and discover the options we have prepared for you.
We work with the best brands of bowler hats, from the simplest to the most advanced and safe. Trust us to achieve maximum security. Our operators will work with maximum precision, achieving the highest possible security for your lock.